Natwest Online Banking Fail
UPDATE – If you are looking for information on the current NatWest banking issues, I am afraid I can't help. This post was written two years ago. Shame that NatWest still haven't gotten to grips with the IT issues. 
"If a tree falls in a forest and no one is around to hear it does it make a sound"
If a bank suffers from a massive IT failure and no one tweets about it, would we have heard about it?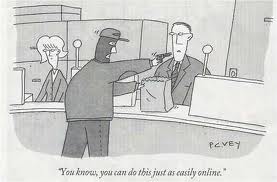 This is something that I was wondering earlier. If the massive failure of the online and telephone banking systems that has befallen Natwest and RBS over the past 2 days had happened before the advent of Twitter, would we have even heard about it?
According to The Register customers logging on to their online banking services have been greeted with the following message:
We're sorry our Digital, Mobile and Telephone Banking services are currently unavailable. We're working hard to get them back up and running as soon as possible.

We would like to apologise for any inconvenience caused.

 
Sky News have just posted:
RBS and Natwest have told Sky News they are "working hard" to resolve today's issue.

The two banks said there should not be any problem with taking money out of cashpoints or branches – but balances have not updated overnight and payments have not gone through.

Daily withdrawal limits have not been updated either, so if you withdrew your limit on Friday, you will not be able to withdraw any cash today.
There is very little information out there for customers. RBS website has no info that I can find. And this should be on the first page. NatWest also has no information, but does advertise with the slogan, "Isn't it time you switched to a more helpful bank?"
Irate customers are turning to Twitter for information. The #natwest hashtag search column is filled with people complaining about having no access to their money. Some have been left without cash for the weekend. There are tweets like these
just been told by #natwest they know nothing ring back at 4.30,no money no food for kids tea,natwest don't care!!!!!!!!!!

Thing is, if I owed #Natwest  money I'd be charged for every day I owed it. £30 out of the till isn't going to cover this.

#Natwest update – still no working system & the branch is now closed. Manager gave me £30 as goodwill gesture.

Dear Natwest, before your maintenance i had £903,702 as my balance, now its only £30.Could you put those numbers back in my account #natwest

just tried #Natwest card in post office machine and it swallowed my money! Can't even ring up to complain!

#Natwest. Now would be a really good time to get on Twitter and reassure and interact with your customers. Ex-customers soon I expect

#NatWest #rbs problem is balances didn't update overnight. Any money paid in o/night won't register on the account so you can't withdraw it
RBS MediaTeam just tweeted this
RBS_MediaTeam RBS Media Team
Which is not really a lot of help to those who are left without cash at the weekend, when the branches are closed.
How about doing something really radical, like opening the branches on a Saturday, and calling in extra staff? So that people can go into a bank and at least get some cash out. Which won't help those who want to pay their bills, but at least no one will have to go hungry.
A large part of the ire is due to the lack of communication. Let your customers know when you will have things back up and running. Tell  the truth. If you don't know then tell them that they can go into a branch and get some cash out in the old fashioned way.
It is the nightmare of every company who does business online – how they deal with it is makes the difference between losing customers and keeping them.
Have you been affected by the problems? What information have you found and where did you find it? Were you able to take money out of cash machines or at the branch?